THE BACKGROUND STORY
The idea for Posture came on a Friday night in February 2020. I wrote the first 5 episodes, opened social media accounts, set up the studio in my living room, and recorded over the weekend. The first episode released on Monday morning. It was a whirlwind of a weekend, but it felt as though God had actually accelerated what had been accumulating in my heart for years.
In the whirlwind, I had given little time and thought to the look of Posture (which is typically a pretty big deal for someone who has worked in marketing and branding for years). I felt the Lord nudge me to go public anyway. I had peace to start the journey even if all the pieces weren't in place. So I went live that Monday with a simple black text placeholder logo trusting the right time and resources would eventually come to create a look that matched the heartbeat of Posture.
The time came this past summer when I reconnected with the super talented art director and designer, Russell Shaw. Russell and I had worked together for years on several projects at my previous job, and he's one of my favorite designers ever.
The whole thing felt like a wink from heaven. I could have waited to launch Posture, and may have missed out on connecting with many of you. I could have settled for some branding I'd thrown together. But I trusted what I believed the Lord was asking me to do. He grew this Posture community with people from all over the world (even with just some placeholder text logo, ha!), and then orchestrated the perfect opportunity for me to partner with not just any designer but an award-winning one.
This is the kind of wild delight that comes when you step away from striving to live a perfect life and learn to live in perfect peace.
A Pilcrow
As the icon's base, we used a pilcrow (a backwards letter "P," often with two lines on the back edge). Scribes used it to start a new section in writing (like a new paragraph). Even more interesting, Russell did some research and discovered in older church writing it was often used in service notes to indicate instruction changes and call attention to that (telling congregants when to sit, stand, sing, kneel, etc.).
¶ "Today, we are going to take a posture of peace…"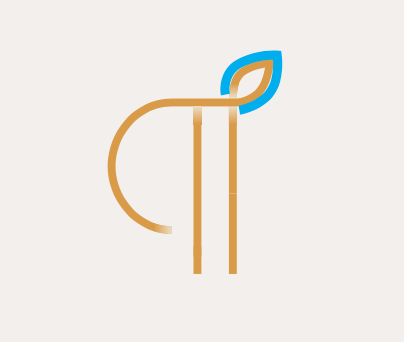 A Sprouting Leaf
The loop added at the top resembles a sprouting leaf representing the new life we have in Christ and the growth we experience on this life journey with Him.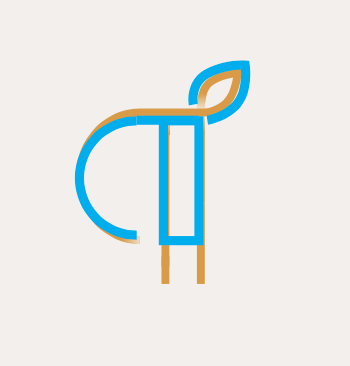 A Flame
Within the icon is a flame sitting atop a candle on a candlestick holder representing our carrying the "light of life" (John 8:12). The peace within us radiating to the world around us.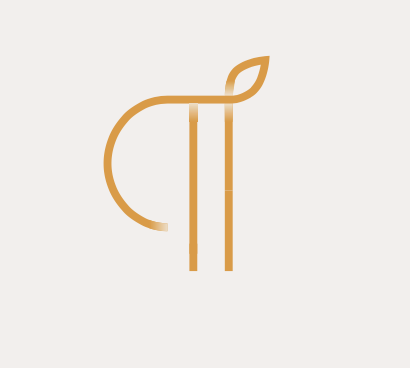 A Torn Veil
When Russell presented the torn edge backgrounds and scenes as part of the branding package, my heart skipped a beat. All I could see was a torn veil representing "the new and living way" opened up to us by Jesus (Hebrews 10:19-22).